About Us
Soulselecta dropped on Oct. 28 2006, originally hosted by residents Setra, Tu Tehn, and Saxon. We've been on hiatus since summer 2012, and are looking for a venue to host us one Saturday a month. When we're active, current residents Sarcastro, gamma and Saxon welcome one or two guests each night – music covers hip-hop, dancehall, reggae, breaks, funk, afrofunk, dubstep, uk funky, electro, nu jazz, jungle, trip-hop and whatever else we're feelin.
We've got a lot of amazing guest performers lined up, and our past guests include
Amadeus (NY)
Bass Machines
Bliss
Boogie Howzer
Bowzer
C-Rat
Caesar
Chameleonic
Chris Feela
Chris Rockwell
CPI
Daisy
Darc
Dodeca
Drixel
Dubconscious
DubLDrop
DZ
Echo Swift
Emm
Fiver
Graham J
ishferbrains
Jas Nasty
Joe Rowe
Jokers of the Scene
Justin Case/E=MC
Karl Haze
Kilin
Liar's Rosebush / Math Rosen
Mania
Marty McFly
Mugz
Mz. Revolution
Nick Dub/N-Dub
NRG-7
Meterman
Method of Movement
Mike the Tailor
Oblio
Pandemic/Phil Atio
Phosphor
Plush
Polly
RedEyz
Ripsey (Brahma Breaker)
Root Sellers
Sarcastro
Saxon
Schematic/Schema
Setra
Shaun Doe
Shok/Matt Thomas
Snug
s0urce
Stu Blunt
Tamerax
The Latest Artists
Threesixty
Trevlek
Tsunami
Tu Tehn
Wahblah
Woblz/Supaman
Your soulselectas are:

★ ROB SAXON ★
Co-founder and resident of Soulselecta Saturdays (since 2006) and Konkrete Jungle Ottawa (since 2008), Rob Saxon has booked and/or played 'longside many of the capital's top EDM DJs. His eclectic repetoire includes reggae, dancehall, dubstep, downtempo, hip-hop, funk, breaks, house, electro, psy-trance, jungle/dnb and anything in between.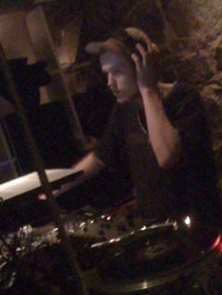 ★ SARCASTRO ★
Sarcastro was introduced to the sound of drum and bass in the late 90's when he heard Photek's Modus Operandi played at a party and soon afterward could be found listening to dnb/jungle nearly 24/7. To the horror of his neighbours, he began buying bigger and bigger speakers to get his fix, eventually grabbing himself a set of decks.
Now with a number of gigs under his belt, residencies with Soulselecta and B.H.C., and his weekly radio show ('longside Woblz, MC Caesar & guests) into its third year on the UK-based DnBNoize.com, he's been working hard to make his mark. While leaning towards the harder/darker end of the drum and bass spectrum (neurofunk, techstep, darkstep, etc.), he's been known to drop a bit of liquid, jump-up, ragga, and more recently dubstep into his sets.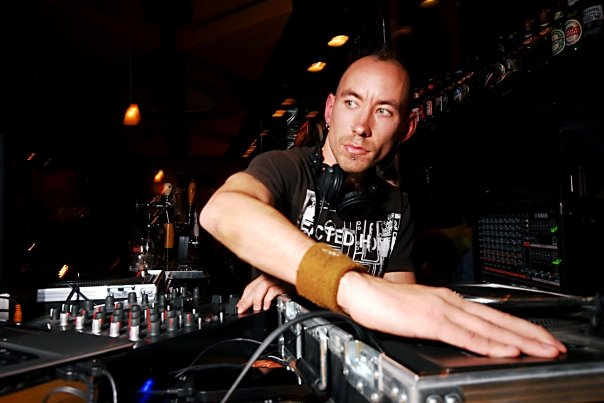 ★ GAMMA ★
gamma's love for electronic music began before he even knew what to call it. This passion grew to the point that he left his home town in late 1999, to begin a new life in Ottawa in pursuit of the electronic music scene. A few short years later, it became apparent to him and those around him that gamma was destined to dj.
In addition to recording more than 30 mixes spanning 45 minutes to 2 hours, gamma has performed at a variety of clubs, pubs, bars, lounges, raves, house parties and weddings, in Ottawa, Montreal, and New York. His inclinations span across the entire spectrum of electronic music, and beyond, favouring "what sounds good" rather than allowing himself to be branded as one genre or another.

Share on Facebook