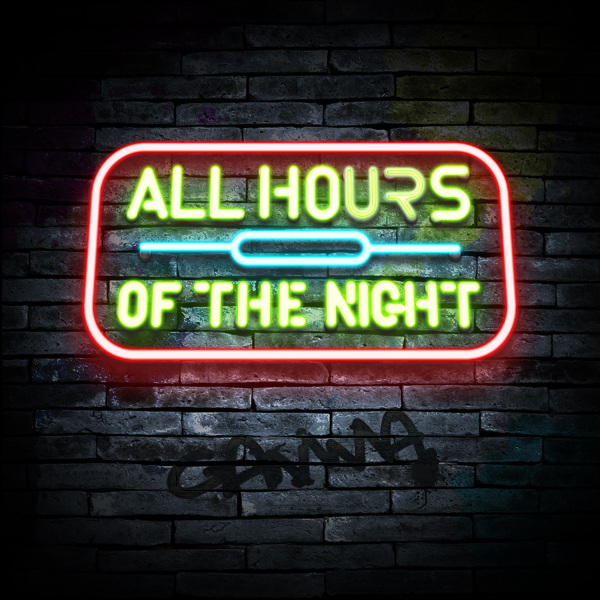 This is one mix that I put more work into than any other. I started it in february 2009, and finished it on september 25 2011.
My goal with this mix was to make sure every track going into it is a really awesome one – and avoid putting lesser ones into the mix just to bridge a gap between other tracks.
In the end, there were so many tunes I wanted to squeeze in there. There are over 30 tracks, spanning 2 hours and 15 minutes. I kept most of the tracks fairly short, to keep things changing up. Its a very high-energy mix, right from the start, save for a few well-deserved breakdowns.
gamma – all hours of the night (320kbps)
released: 2011-09-25
duration: 2:15
bpm: 135


track list:
01 :: Rumblejunkie – Beginning To Shake
02 :: Koochie! – Funkin Ass (analogue rmx)
03 :: Udachi – P-Funk Skank
04 :: Danny Soundz & The Roach – Misfits (f. Whiskey Pete – Aniki remix)
05 :: MORD FUSTANG – Super Meat Freeze
06 :: Fake Blood – Mars
07 :: CIRCUIT – Suppressant (Atimatik & Leonard Roxton remix)
08 :: Lee Coombs – Punji (Zodiac Cartel rmx)
09 :: Sol3r – Vega
10 :: Dany Noslan – Bomb In The Club (Cyril Nevada remix)
11 :: Gustavi Brito – I Spit On Your Grave
12 :: Circuit Freq – ZonderZug (calvertron's drop the bass mix)
13 :: Cool Project – Android (King Kornelius remix)
14 :: Larry Tee ft. Christopher Just – Get Your Grind On (edu k re-jig)
15 :: Larry Tee ft. Christopher Just – Get Your Grind On (xmas in july mix)
16 :: Deadmau5 & Wolfgang Gartner – Animal Rights
17 :: Chrizz Luvly – How We Roll
18 :: Ajapai – A Suite
19 :: DJ Dank – Funk El (Lazy Rich club mix)
20 :: Nick Thayler – Ca$H Money
21 :: Ajapai – Da Da Da Da
22 :: Circuit Freq – Supertripper (deathface rmx)
23 :: Zodiac Cartel – Beyond The Dancefloor
24 :: Jason Tyler – Run Around (udachi rmx)
25 :: Lee Mortimer – Where The Party At (totally enormous extinct dinosaurs nanotyrannus rmx)
26 :: B Rich f. Sue Cho & Whiskey Pete – Bump
27 :: Calvertron – Doggy Style (zodiac cartel mix)
28 :: Bassnectar – Cozza Frenzy (bassnectar mega-bass rmx)
29 :: Alice & The Serial Numbers – No Bass No Beat No Fun
30 :: Feed Me ft. Tasha Baxter – Strange Behaviour
31 :: Cypher Tales – The Wolf Was A DJ
32 :: Lucky Date – Ho's & Disco's
33 :: Ajapai – What Do You Hear
34 :: Amon Tobin – Bedtime Stories

Share on Facebook